An excerpt from today's New York Post column:
As a former Assembly member, I'm disappointed to see the media and public contempt for politicians justified, again and again.
I feel badly for the great number of my former colleagues who labor honestly on behalf of their constituents and their ideals.
But I fault them — and myself — for not demanding better of legislative leaders and those who put themselves forward for leadership.
The Assembly rated 42 percent favorable, 41 percent unfavorable in the last Siena poll. Speaker Silver scored a dismal 21 percent favorable, 37 percent unfavorable rating.And in a December Quinnipiac poll, only 28 percent of New York voters approved of the job being done by the Legislature. Fifty-eight percent voiced disapproved of their state legislators.
Gov. Cuomo's suspension last year of the Moreland Commission's investigations into political corruption in Albany (investigations that Bharara soon took over) called into question his commitment to ending business as usual in the state capitol.
But to his credit, the governor put a stop to legislative member items. For venal legislators, member items were a trough from which they and their cronies fed. It's what allowed Silver to allegedly send $500,000 to that physician.Yesterday's arrest of and complaint against Silver after an 18-month investigation demonstrate that his office wasn't working the Moreland investigations on anyone's schedule but his own.
Bharara and his team of prosecutors and investigators have been meticulous in the cases they've put together. At the news conference discussing the Silver arrest, he concluded by saying, "Our unfinished fight on public corruption continues. You should stay tuned."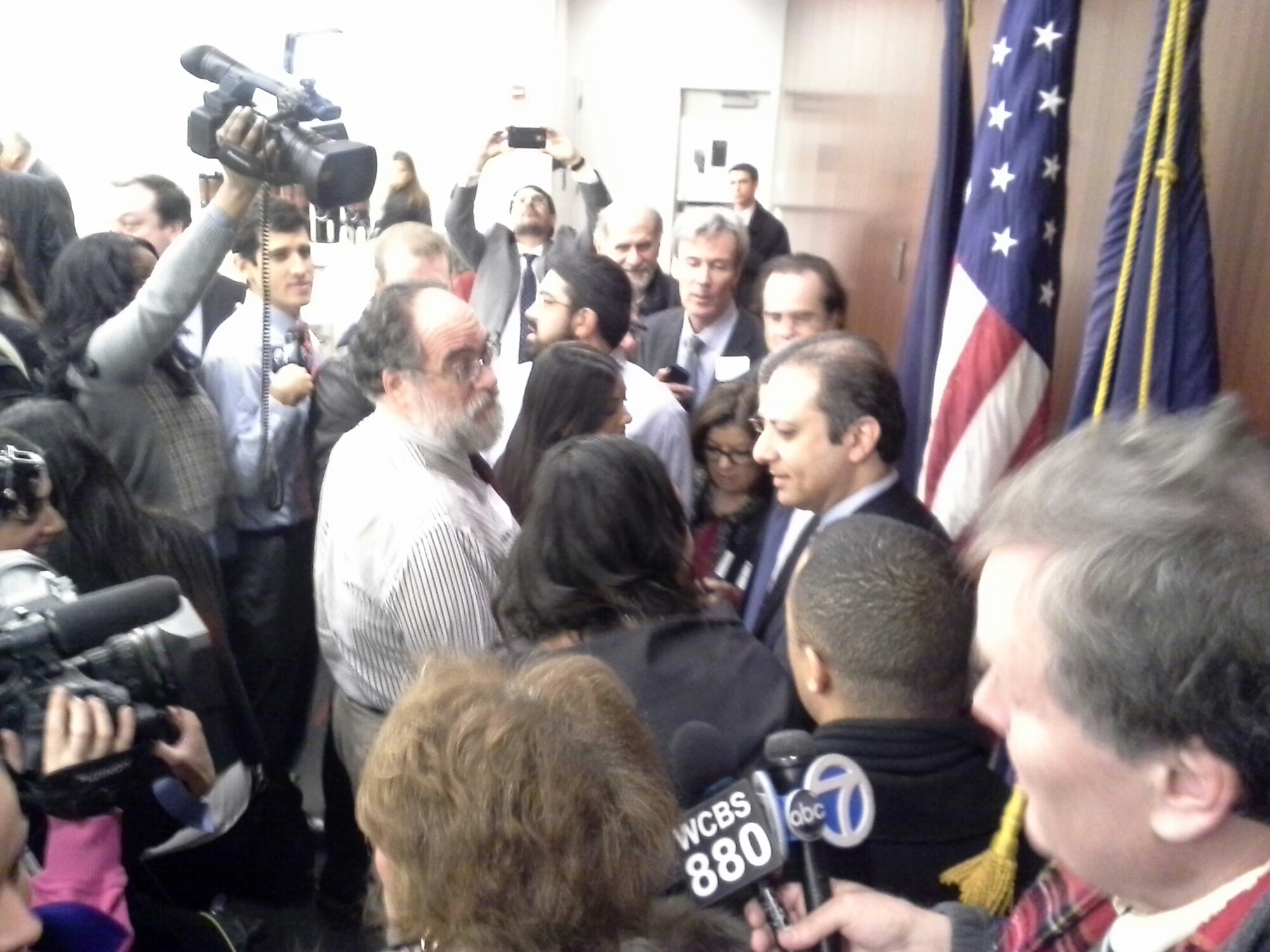 Read the entire column here =>
http://nypost.com/2015/01/22/preet-remains-new-yorks-only-hope/