Politico New York reported on Monday that conservative minister Rev. Michel Faulkner announced his plan to challenge Mayor Bill de Blasio in 2017.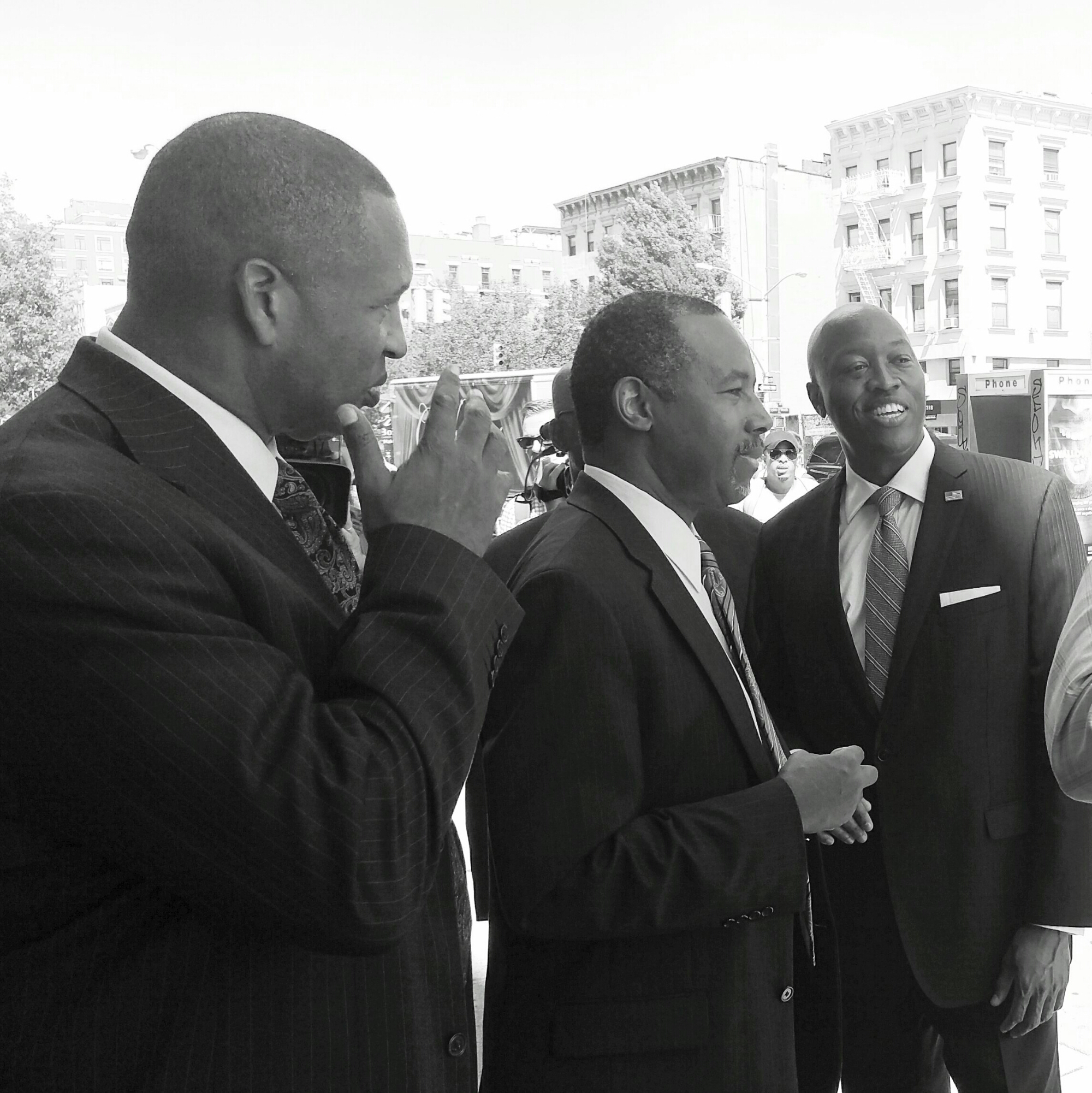 Rev. Faulkner, left, with GOP presidential candidate Dr. Ben Carson and NY GOP special adviser John Burnett in Harlem last month.
"On Monday morning in Times Square, Mayor Bill de Blasio got his first 2017 challenger: an African-American, socially conservative former New York Jet who is now a Harlem minister.
Faulkner is unlikely to be de Blasio's only challenger — Rep. Hakeem Jeffries and Comptroller Scott Stringer have both been floated as possible contenders — but he's certainly an early one."
Read more =>
http://www.capitalnewyork.com/article/city-hall/2015/09/8577386/conservative-harlem-minister-announces-challenge-de-blasio