NEW YORK, Sept. 20, 2017 /PRNewswire-USNewswire/ — The Columbus Citizens Foundation has partnered with over 39 other Italian-American organizations and announced today that they are reaching out to all NYC elected officials and 2017 electoral candidates for their stance on the preservation or removal of the Columbus Monument and Statue at Columbus Circle.
Board President of the Columbus Citizens Foundation, Angelo Vivolo, had this to say; "With no firm answer from our City's Mayor on whether the monument to Columbus will stay or go, we are forced to reach out to all New York City elected officials and 2017 electoral candidates to demand their position on this important part of our Italian-American history. We have given politicians until September 28 to reply, and we will then make their opinions public knowledge to all New Yorkers."
CONTENT OF LETTER TO ALL NYC ELECTED OFFICIALS AND 2017 CANDIDATES:
As evidenced by the signatories to this letter, the Italian American Community is unified in a commitment to preserve the Christopher Columbus Monument at Columbus Circle and all Columbus Statues in New York Parks. One hundred and twenty five years ago the Statue and Monument at Columbus Circle was paid for primarily from contributions from our community and has been an enduring symbol of pride for Italian Americans who suffered greatly from bias and discrimination. That pride is enduring and transcends any character flaws exhibited by a 15th century man who is being judged by the enlightened standards of today none of which negate a significant navigational achievement.
We are polling all elected officials and those seeking public office as to their position on this important issue and we intend to keep the millions of Italian Americans residing in this state informed as to the result of our inquiry and make the community aware of who is supportive of the Italian American community and who will succumb to anti Italian sentiment.
Please respond to this one question poll no later than September 28, 2017. A non-response will be considered a lack of support for the Italian American community and will be duly noted as such.
Thank you for your immediate attention to this matter. ​
____ I support the retention of the Columbus Monument and Statue at Columbus Circle and all other statues and monuments of Columbus on public grounds in New York
____ I would remove the Monument and Statue of Columbus at Columbus Circle and any other statues or monuments on public grounds in New York
LIST OF SIGNATORY ORGANIZATIONS
Albanian American Civil Rights League
American Italian Socio-Historical Association
American Society of the Italian Legions of Merit
Association of Italian American Educators
Associazione Culturale Italiana di New York
Belmont Arthur Avenue Local Development Corp.
California Law Enforcement, Columbia Association
Castelvetranesi D'America
Coalition of Italian American Associations
Columbia Association of US Customs and Affiliated Federal Agencies, Inc.
Columbus Alliance of the Bronx
Columbus Citizens Foundation
Columbus Day Parade Committee of the Bronx
Confederation of Columbian Lawyers of the State of New York
Conference of Presidents of National Italian American Organizations
Federation of Italian American Organizations of Queens
Figli di San Gennaro
Forum of Italian American Educators (FIAME)
Howard Beach Columbus Day Parade Committee
Italian American Legal Defense and Higher Education Fund
Italian American Museum
Italian Heritage & Cultural Committee
Italian Welfare League
Lt. Det. Joseph Petrocino Association in America
Monte San Giacomo Club
Morris Park Community Association
National Organization of Italian American Women (NOIAW)
National Council of the Columbia Association
National Italian American Foundation (NIAF)
NYS Commission of Social Justice
NYS Italian American Political Action Committee
One Voice Coalition
Port Authority Police Columbia Association
Società Concordia Partanna di New York
Sons of Italy National Commission for Social Justice
Tiro A Segno of New York
Unico National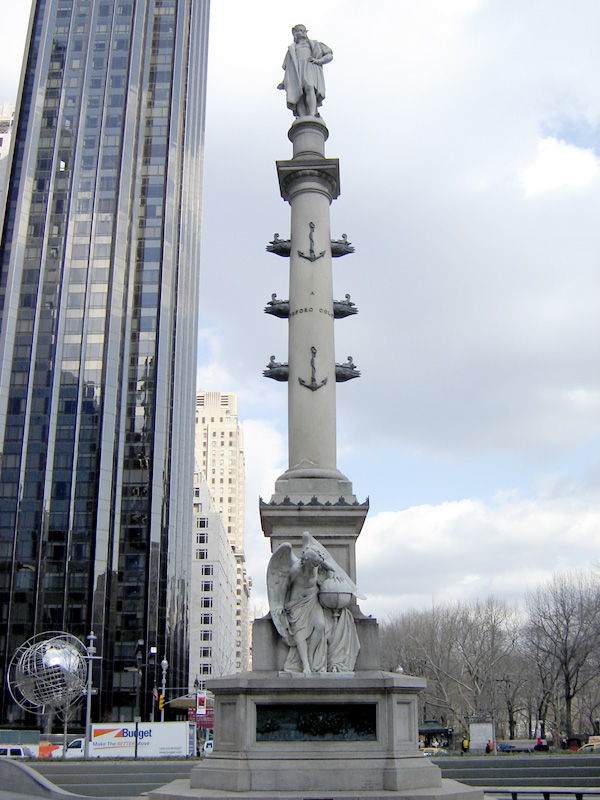 ​
—
MICHAEL BENJAMIN
Managing Editor
The Bronx Chronicle
25 Westchester Sq.
Suite 1
Bronx, NY 10462

thebronxchronicle.com

This transmission is intended only for the use of the addressee and may contain information that is confidential, privileged and/or exempt from disclosure under applicable law. If you are not the intended recipient, you are hereby notified that any dissemination, distribution or copying of the information contained herein is strictly unauthorized and prohibited. If you have received this communication in error, please notify the sender immediately and delete this message. Thank you.